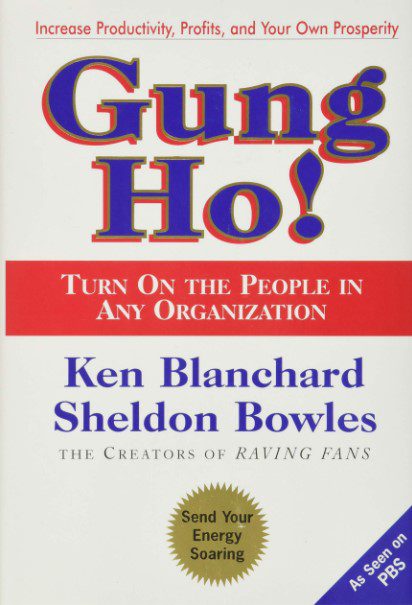 The authors of the best–selling Raving Fans are back with Gung Ho!, a surefire way to boost enthusiasm, productivity and performance, and usher in astonishing results. You′ll learn the tools to turn your organization′s employees into your biggest asset.
The three cornerstones of Gung Ho! are surprisingly simple and yet amazingly powerful: worthwhile work driven by goals and values; putting workers in control of achieving the goal; and cheering each other on. Gung Ho! creates the magic of burning, internal drive and will help create enthusiastic employees committed to success.
Gung Ho! is a rare and wonderful new book that is packed with invaluable information as well as a compelling story. The Gung Ho! Game Plan alone will sAnd you back for copies for every employee in your organization.