Think Again – The Power Of Knowing What You Don't Know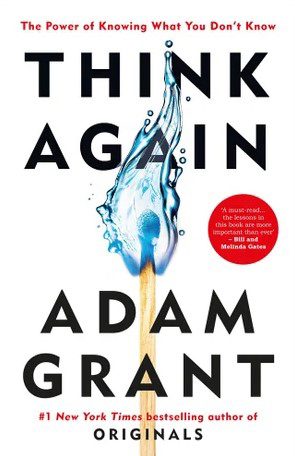 Bestselling author and TED podcast star, Adam Grant examines the critical art of rethinking — how questioning your beliefs and knowing what you don't know can lead you to success at work and happiness at home.
Instant #1 New York Times Bestseller
Discover the critical art of rethinking: how questioning your opinions can position you for excellence at work and wisdom in life
Intelligence is usually seen as the ability to think and learn, but in a rapidly changing world, the most crucial skill may be the ability to rethink and unlearn. Recent global and political changes have forced many of us to re-evaluate our opinions and decisions. Yet we often still favour the comfort of conviction over the discomfort of doubt, and prefer opinions that make us feel good, instead of ideas that make us think hard. Intelligence is no cure, and can even be a curse. The brighter we are, the blinder we can become to our own limitations.