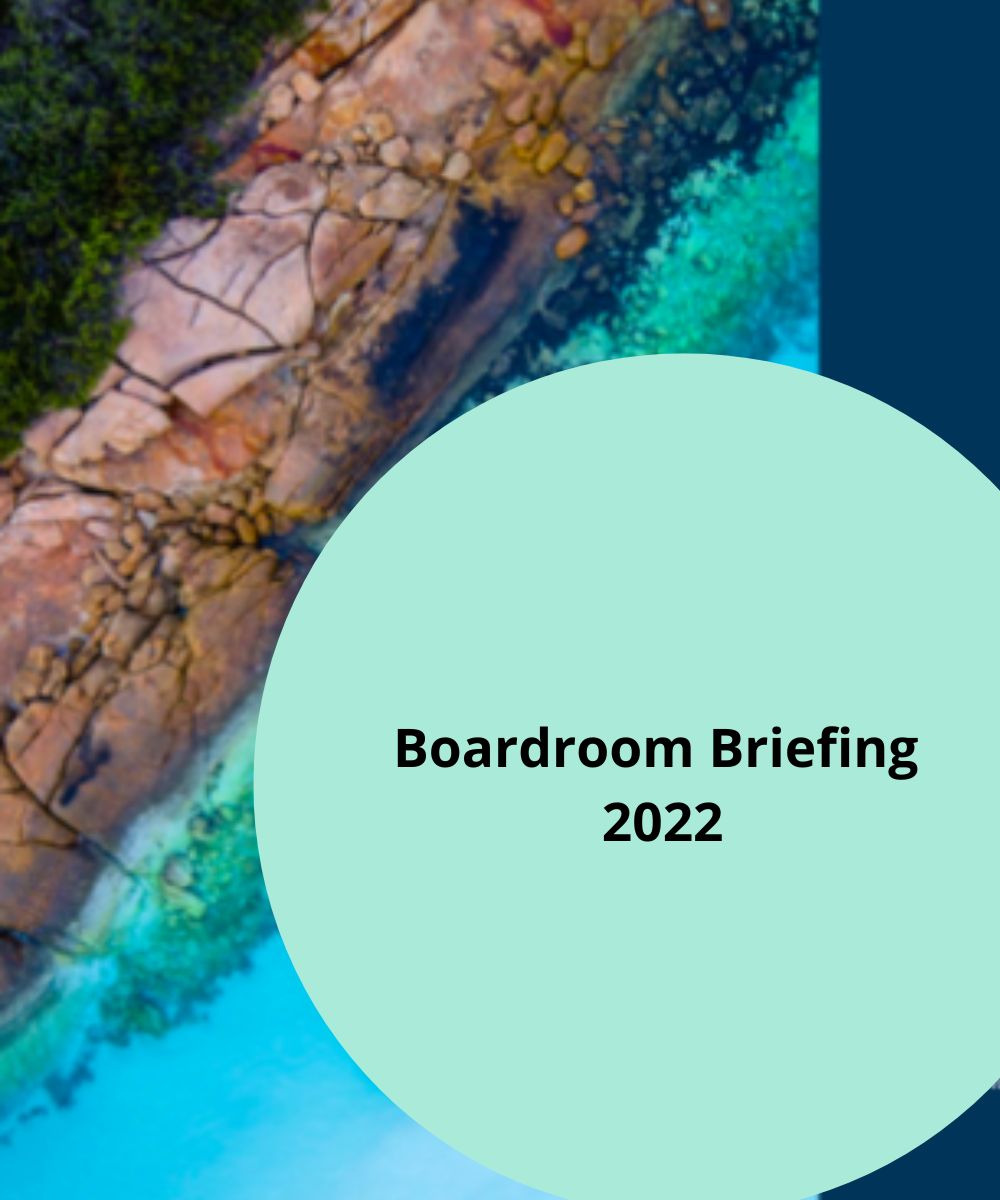 Critical Business Challenges and Strategies to Overcome These
On August 23, 2022 Australian industry leaders converged at Telstra to discuss what they foresee to be critical business challenges in the coming year and strategies to overcome these.
Based on previous insights, leaders considered the following areas and discussed how to best approach and consider how these may affect the workplace and businesses:
Covid-19 disruptions, workforce resilience and labour shortages
Rising inflation
Supply chain disruption
Changing consumer behaviours
Increasing cyber security
Initial Statistics
Insights and strategy recommendations from the latest research by McKinsey, KPMG, AIIR Consulting, Gallup and Apogee's own employee development work at WA based organisations, on what's keeping C-suite executives up at night from a workforce perspective show that:
We are in the era of talent. This is the standout message from a survey of over 400 Australian business leaders in Dec 2021.
The top two challenges for their organisations are:
Talent acquisition, retention and up-skilling to meet a more digitised future
48% – the challenges and benefits of employees working remotely
2020 and 2021 was spent stuck in a pandemic haze marked by unceasing waves of uncertainty and a sense of what the New York Times called languishing, – a mental and emotional middle ground that dulls our motivation, disrupts our ability to focus and makes it difficult to derive meaning from our work and relationships.
Leaders will be required to fundamentally rethink their roles. As Todd Harrison, Senior Director of Leadership Development at GE Healthcare said:
Leading others is both art and science. Our leaders have been really strong at science — the processes. Now, we need leaders to focus more on the art — the people.
Strategies to overcome challenges
A key strategy is to Create Immersive Experiences
As much as leaders can do to establish focused engagement with their employees, there is a practical limit to how focused one can be via video conference.
Neuroscience studies have shown that when team members engage with each other, their bodies and brain waves actually sync with each other and achieve a kind of flow state. The more eye contact and face-to-face interaction, the stronger the synchrony in their brains. Innovation requires a level of synchrony that is hard to replicate in a virtual environment. That's why finding ways to bring people together for immersive, focused experiences in a safe environment will be one of the core challenges for leaders, and for HR and talent professionals, in the coming year.
After two years of remote work for many employees a sense of belonging is waning. Even as we video conference into our colleagues homes our interactions have become more formal.
Meetings are scheduled to handle specific tasks. Informal connections aren't being made, and casual collisions don't exist. This limits innovation, but it also leaves employees feeling disconnected. They are less loyal, and more easily distracted by a hot labour market. Leaders need to focus on engaging a disengaged and disconnected workforce.
A key strategy is to Create the Conditions for Connection
As much of the workforce began working from home at the beginning of the pandemic, many predicted that productivity would plummet. Now, we know that the opposite is true. In a survey of business leaders around the world, 94% said their employees were equally or more productive than they were pre-pandemic.
Much like working virtually has lessened our ability to connect on one-one calls, it has also lessened our capacity to connect with people on our teams and with our larger organisations.
"Human beings are fundamentally social – more than any other animal species on the planet, our own destinies are linked to each other," said Michael Platt, Ph.D., a renowned neuroscientist and co-founder of the Wharton Neuroscience Initiative.
Analysis of team assessment data shows that, while average scores for team productivity have remained steady since the beginning of the pandemic, team culture has taken a dive. And, we know that without the foundation of a strong culture to support productivity, team performance will eventually collapse.
More and more of Apogee's work is now focused on team building off-sites with the prime objective to enable team members simply to spend time with each other and have informal conversations about work and life.
Connection isn't just important for teams. It's important for organizations, as well. In a recent study, Microsoft analysed the collaboration and communication habits of more than 65,000 of its employees before and during the pandemic. The study found that, while the time employees spent communicating with their co-workers increased, time spent communicating or collaborating with people outside their functional units decreased. In a separate survey, 70% of HR professionals said they were more concerned about employee collaboration this year than they were before the pandemic began.
These relationships are essential to organizational culture and performance. If leaders can't find ways to re-establish connection, our workplace cultures risk becoming void of meaning, joy, inspiration, and innovation.
Given everything we know and importantly, everything we don't, leaders much approach the new yar whole-hearted and half-sure. Whole-hearted means that leaders must be clear, committed, and inspiring as they communicatae vision, direction and expectations. Half-sure means they must be prepared to change course, even abruptly, and be just as clear, committed, and inspiring as they communicate a completely different vision, direction, and expectation.
Another key strategy is to Connect People to Purpose
79% of leaders know that connecting their people to an inspiring purpose is critical to success. But you shouldn't take for granted that your teams understand their purpose. Fewer than 30% of leaders regularly communicate purpose to their teams, and only 27% of organisations "guide supervisors to have conversations with their teams about why their work matters."
As an organization, it is critical that leaders and employees have a unified understanding of the purpose of the organization, and how each of their teams fit that purpose. State and restate it. Print it on laminates that employees can put at their desks and in their home offices. When the individuals on a team coalesce around a common mission, it can achieve remarkable outcomes.
Leaders need to Build a Culture of Self-Compassion
Executives need to develop the ability to slow down, say no, do less, and become the leader of their lives first. Many of the leaders and team that I serve have completely burned out for a year. Whether we call it 'self-care, 'recovery,' or 'energy management,' leaders will rise or fall based on their ability to take physical, mental, emotional, and spiritual care of themselves first.
The challenges of the coming year are substantial, and many leaders and organisations feel unprepared to meet them. But, inherent in these challenges is an opportunity to re-author how we live and work. And, as they strengthen the competencies in hybrid management, focused engagement, rebuilding connection, managing complexity, and modelling self-compassion — leaders will be empowered to build a future that is more equitable, more engaged, and more innovative than before.
If your organisation is requiring further support and insights to improving its culture and leadership skills please arrange a meeting with Apogee. We bring transformational power to individuals, teams, leaders and organisations open to coming on their development journey with us.
---
Sources: Keeping Us Up At Night: The big issues facing business leaders in 2022. KPMG
Leadership 2022: Shaping a better future. AIIR Consulting
Tracking the Trends in Mining, 2022. Deloitte
The State of the Global Workplace, 2022. Gallup